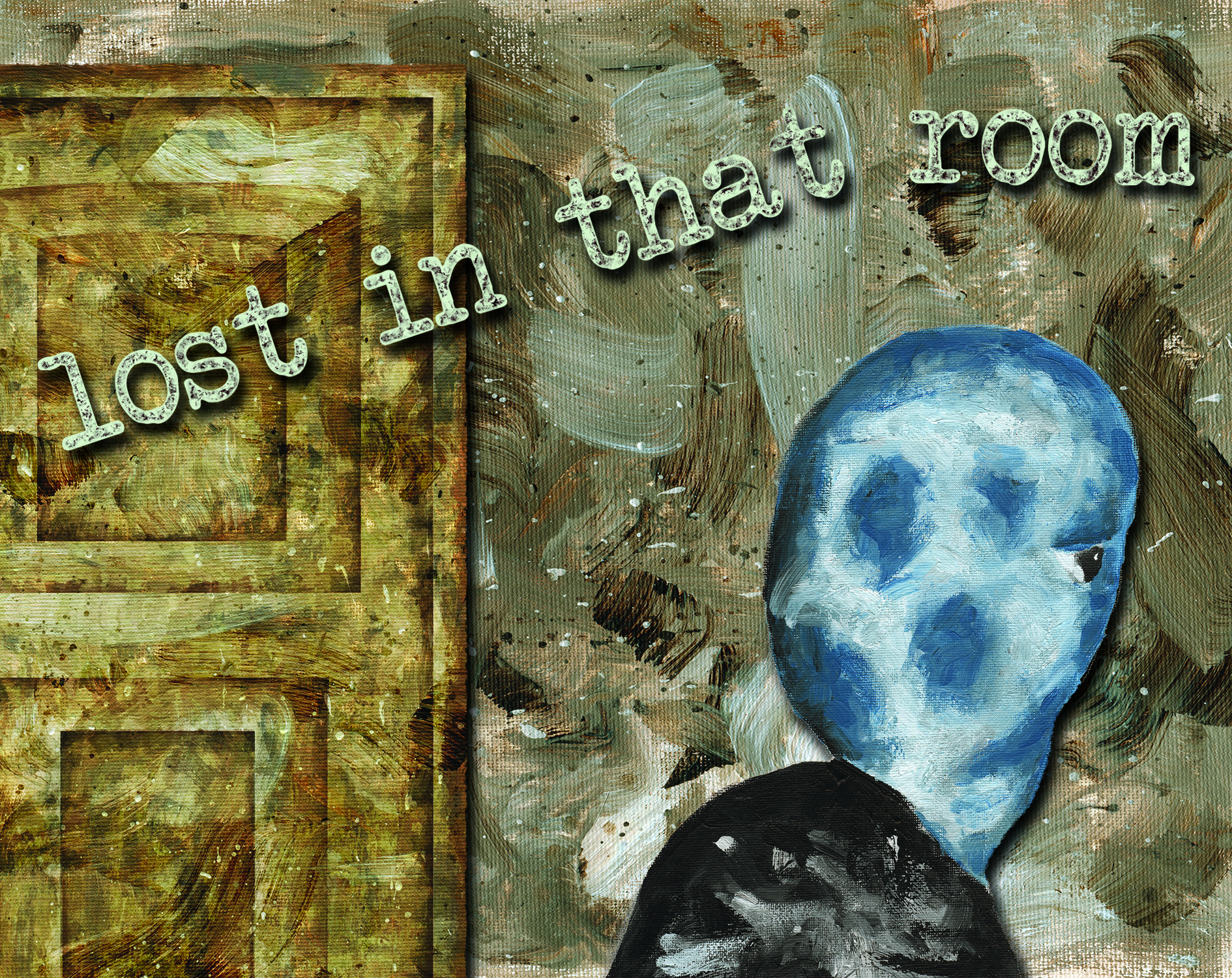 lost in that room
A downloadable game for Windows
Lost in that room is a short game that follows a battle with depression.
In the game you roam an empty house. As you explore the rooms, you see images of the characters most significant memories. While some of the early memories are happy, the depression eventually only lets them remember the negative things. You will see how the depression makes the character view and remember their life. They remember their life as being a failure and not loveable. Whether that was ever true or not doesn't matter, that's how the darkness makes them feel.
To help portray a lost feeling, there are several locked doors throughout the game. When one is unlocked, you have no idea where it is. So you explore the rooms trying to find it. You may head back into rooms you've already been to trying to find an escape, seeing the old memories over and over again. It's like you're trapped in a loop.
Depression is a very personal subject for me as I've struggled with it as long as I can remember. It feels like sitting alone in a dark room with just enough light to see it sitting in front of you. You may feel trapped and lost. You know there's an exit, but you don't know how to find it. When at its darkest, it consumes all the light and just won't let you escape it. It can even make you obsess over this darkness, even if you're surrounded by light.
My goal was to make a short 10 min game on depression. While the game may be described as sad, my goal wasn't to show how someone can escape it. I wanted to give people an idea what depression can be like for those that lose their battle with it.
I eventually started to obsess over the games story, wanting to make it larger and have a more detailed story. I realized that would have also increased my stress and depression levels. So I decided to stick with my original plan and keep it short.
Thank you and I hope you enjoy playing.
Suicide Prevention Lifeline USA: 1-800-273-8255

https://suicidepreventionlifeline.org/
Controls for Xbox 360 controller:
Left stick to move
A to interact
Start for Menu
Controls for Keyboard:
A or D to move
F to interact
ESC for menu
Download
Click download now to get access to the following files:
Lost In That Room v1.0.zip
162 MB
Comments
Log in with itch.io to leave a comment.
cool aesthetic, are these scans of physical painting?
Thanks for the compliment on the art! For the games art, most of it is created in Photoshop using some amazing brushes that simulate oil paintings. The games start screen is actually really painted pieces scanned and edited together.